We are different from most real estate professionals. We have built our business on results, and are confident that we can deliver for you.
We know you are selling your home in the area, and we want to be the real estate professionals to help you. We as a team are committed to working with you individually and taking the time to understand the unique selling points of your home and neighborhood.
Most agents simply list homes. We market them.
From listing to closing, We are committed to navigating the entire sale process for you, using our expertise to sell your home smooth, for top price. We will actively target the types of buyers that most likely would want a home like youurs. We will advise you about the home repairs and improvements that will maximize your asking price. And we will advertise your home 24 hours a day, 7 days a week.
This package contains helpful information for you, including an overview of the home selling process, answers to frequently asked questions, Our 15-step marketing plan and return on investment statistics for home remodeling projects.
After you've had the chance to review this information, please contact us. We'd like to prepare an in-depth analysis of your unique home, compare it to other homes in the market, and recommend a personalized marketing program and pricing strategy for you.
We appreciate the opportunity to earn your business.
McKnight Realtors
The home selling process
There are a lot of details to be handled when selling a home. It is my job to streamline the home sale process for you, ensuring everything is completed as quickly and efficiently as possible.
This overview was designed to help you understand the various steps along the way.
Preparing for Sale
Conduct comparative market analysis to establish a fair market value of your home
Prepare and complete the listing agreement
Recommend improvements to maximize your home's value
Place a lock box on your property, if needed
Marketing your Home
Enter listing information into the MLS
Place a For Sale sign on your property
Notify top local agents of this new listing
Schedule your home for office tour
Schedule your home for MLS tour
Distribute Just Listed flyers to your neighborhood
Post your home information on the Internet
Schedule and hold open houses
Notify all potential buyers with details of listing
Arrange showings for other agents
Communicating with You
Contact you regularly with feedback
Prepare and deliver regular progress reports to you
Discuss all marketing activities with you
Coordinating the Sale
Pre-qualify potential buyers
Present and discuss all offers with you
Negotiate your transaction with the other agent
Coordinate all inspections of property
Prepare and finalize the closing
Frequently asked questions
Are there things we should do to our home to help ensure the maximum price?
Yes. There is a benefit to making sure your home looks its best prior to offering it for sale.
There are also small remodeling jobs that will pay off at resale. We can advise you about specific
improvements that will increase your home's marketability and value.
How often will you advertise our property?
We don't just list homes; We market them. We will make sure your home is marketed to potential buyers
around the clock, 24 hours a day, 7 days a week. We will customize a marketing plan to reach the
types of buyers most likely to purchase your home. We know how to maximize the power of the
Internet for my clients, while also using traditional methods including newspaper ads, brochures,
yard signs and direct mail.
Will you be present at all showings?
At open houses we, or a member of our team, will be there. For showings, potential buyers will
bring their own agents to see your home. Most buyers prefer only their own agents be present when evaluating a prospective new home.
What if another agent tells us they can get us more for the house?
Some agents will quote a higher listing price just to get your business, but an overpriced house will
not sell. If you choose to work with us, we will conduct a comparative market analysis prior to
recommending an asking price for your home. We will explain how we arrived at the price, but ultimately
the decision is up to you. We will offer our professional opinion on how the market will
value your home.
What we can do for you
All real estate agents will claim they can sell your house...
We promise to sell your house at the maximum price, with minimum hassle.
Selling a home successfully requires experience, time and resources.
Experience
From pinpointing an optimal asking price to writing a purchase agreement and negotiating terms of sale, real estate transactions are a science.
Time
Selling a home involves hours of open houses, phone calls and paperwork that you shouldn't have to worry about. We will take care of it all for you.
Resources
Yard signs, brochures, ads, direct mail and Internet technology. Keeping your home in front of potential buyers requires marketing 24 hours a day, 7 days a week
82% of home sales are the result of agent connections
87% of home sales are the result of a positive internet marketing campaign
Source: National Association of REALTORS®
Selling your home can be a daunting task. We work hard so our clients can enjoy having their homes sold worry-free and profitably. We would love the opportunity to earn your business.
My 15-Step Marketing Plan
Our 15-step marketing plan is designed to get your home the maximum amount of exposure in the shortest period of time. Each step involves proven techniques that leverage the opportunities to showcase your home to key people that can either buy your home or help us find the right buyer: Prospective homebuyers, local real estate agents and investors.
We will:
1. Price your home strategically to be competitive with the current market and current price trends.
2. Stage your home to showcase features that buyers are most interested in: uncluttered rooms and closets, fresh paint and pleasing drive-up appeal.
3. Place For Sale signage, complete with property flyers that are accessible to drive-by prospects.
4. Use our Interactive Cellular services, "Texting, Face time, Email, Voicemail" to provide continued contact wiith buyers while marketing your property, 7 days a week. Each inquiry will be followed-up with a personal phone call.
5. Distribute Just Listed marketing to neighbors, encouraging them to tell their family and friends about your home.
6. Have a live person answering the phones to agents and prospective buyers 7 days a week during business hours.
7. Optimize your home's Internet presence by posting it on local and global MLS systems. I will also be adding multiple photographs and creative descriptions.
8. Create a 360° virtual tour of your home and place it on multiple websites to attract local and out-of-town buyers.
9. Create a home book, comment cards and flyers for your property. Showcasing additional information and photos of your home and neighborhood will attract extra attention.
10. Target my marketing to active real estate agents that specialize in selling homes in your neighborhood.
11. Include your home in our company/MLS tour to allow other agents to see your home first hand.
12. Advertise your home in my real estate magazine, neighborhood newsletter and direct mail campaigns.
13. Create an Open House schedule to promote your home to prospective buyers.
14. Target my marketing to active buyers and investors in my database that are looking for homes in your price range and area.
15. Provide you with weekly updates detailing my marketing efforts, including comments from prospective buyers and agents that have visited your home.
We will market your home 24/7 through the most popular search websites on the web: www.McKnightRealtors.com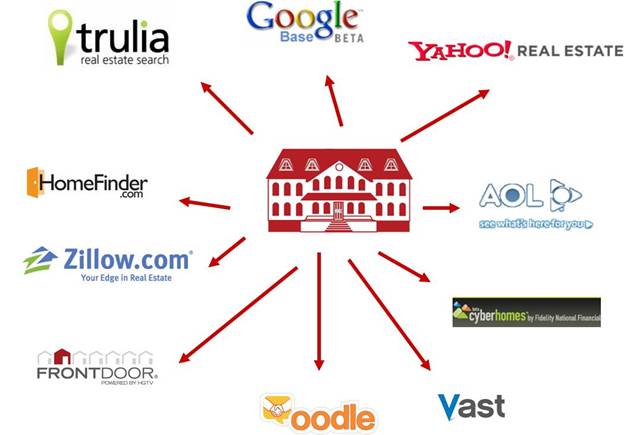 How are we different from other real estate agents? Additionally we will market your home by advertising in newspapers, magazines, just listed flyers, virtual tours, open houses, internet marketing through over 300 marketing channels. We have a very high success rate by selling at over 96% of our listings.
Experience
We have over 20 total years of Real Estate experience and $100's of millions in sales volume here on Long Island and Queens.
Technology
With thousands of buyer contacts in our database, we provide an edge over most Realtors by marketing to them through the internet, primarily by email and websites on a daily basis. We use our personal website, Virtual Tours, Constant Contact, Realtor.com, Trulia, Homes.com, Yahoo, Google, Listhub and numerous other sites. These marketing channels go to over 300 additional sites to get the proper exposure for your home.
Expertise
Luxury Homes, Short Sales, First Time Home Buyers, Move up Buyers and much more.
Communication
We are available day and night by phone and/or email. We are easily accessible, return calls and provide same day service. We will provide you with the highest level of services 7 days throughout the week.
Clients for Life
A great many of our customers are repeats. We also have a high rate of referrals. Our goal is to keep you as a client for life!
Attracting Buyers
If you want to compete, be competitive.
The buying market has a short attention span.
Pricing your home right the first time is key.
Proper pricing attracts buyers.
An overpriced house will not sell.
We want to generate offers before the market moves on to newer listings.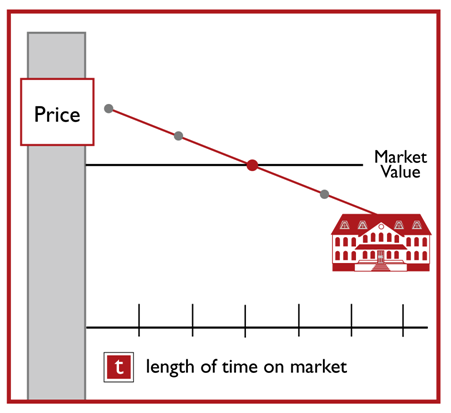 The Power of Pricing
To get your home sold for the most money in the least time, we have to price it "in the market".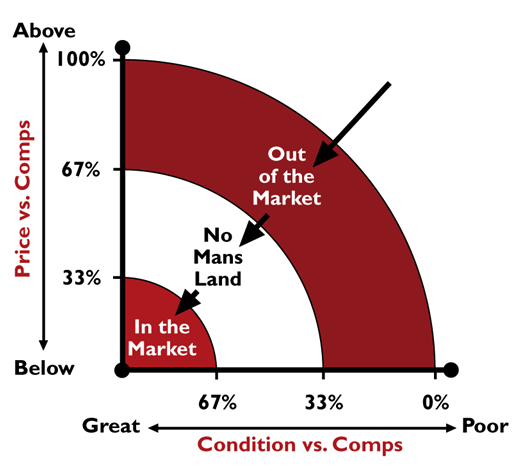 Pricing your property competitively will generate the most activity from agents and buyers.
Pricing your property too high may make it necessary to drop the price below market value to compete with new, well-priced listings.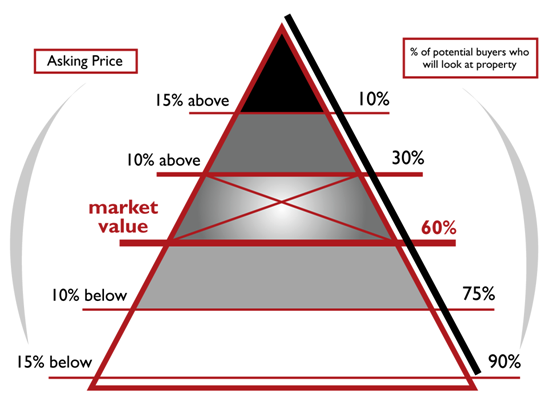 The right price is important.
A property generates the most interest when it first hits the market.
The number of showings is greatest during this time if it is priced at a realistic market value.
Starting too high and dropping the price later misses the excitement and fails to generate strong activity.
Many homes that start high end up selling below market value.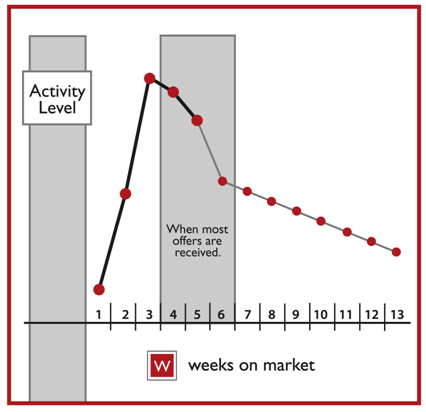 Office: 631-269-6666 Fax: 631-269-4789
Email: info@McKnightRealtors.com Website: www.McKnightRealtors.com
Local Family Owned And Operated